Our Director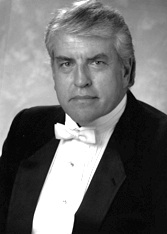 Founder of Chorale Bel Canto, Stephen Gothold has been the group's conductor and music director since 1981. A graduate of Whittier College, Dr. Gothold was director of Choral Activities there from 1977 until his retirement in 2005. He received his Master of Arts degree from Occidental College and Doctor of Musical Arts from the University of Southern California, where he also served two years as visiting Professor of Choral Music. He also served for four years as Director of Choral Activities at the University of La Verne. Dr. Gothold is Director of Music Ministries at Westwood United Methodist Church, and teaches and supervises the candidates for advanced dregrees in conducting at Claremont Graduate University.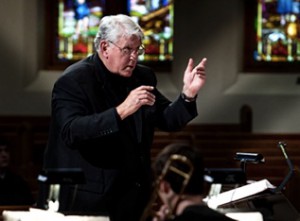 Dr. Gothold studied under Helmuth Rilling at the International Bach Academy in Stuttgart, Germany, and participated in the Oregon Bach Festival. He also studied with Richard Lert, Daniel Lewis, Robert Shaw, Frank Pooler, Rodney Eichenberger, and Charles Hirt. He is past president of the American Choral Directors Association, Southern California Chapter, and has served as an officer in other professional organizations.
For almost fifty years Dr. Gothold has combined careers in concert music, music education, and musical theatre. He has served as musical director for more than one hundred musical productions in educational, community, and professional theatre on both coasts, and was twice recipient of the Dramalogue Critics Circle Award.